---
Images 002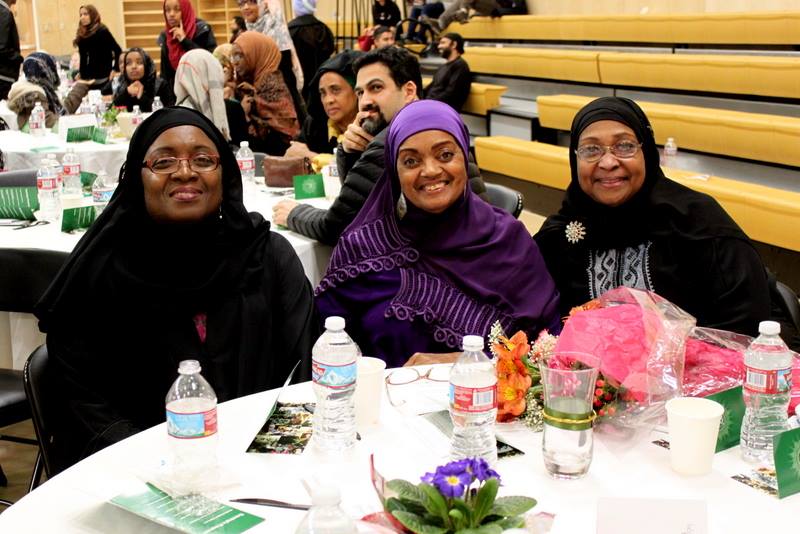 ---
Notes
1 Sisters gathered during our annual MCCP fundraiser
2 The host of one of our past events, the beautiful Imam Siraj Wahhaj from Brooklyn, NY
3,4 Community members celebrating and laughing at the MET fundraiser
5 Volunteers during our gardening project program
---
02 News & Events ︎
We have numerous events that support and foster our beloved community. Our Islamic tradition celebrates and encourages us to come together to provide and we want to be the central hub that uplifts, enriches and hosts our Portland spiritual community.
Know that the happiest people, are the strongest in their love for God. - Imam Al-Ghazzali

We host many events throughout the year correlating with our long term strategic vision. Most of our programming revolves around 3 major categories.
1. Spiritual Education
2. Social & Community Development
3. Interfaith & Partnership Services.
---
NEWS


05/06/19
Ramadan Mubarak!
Bismillah. Ramadan Mubarak from all of us at MCCP!
__
We are pleased to announce that the moon has been sighted overseas and the first day of Ramadan is Monday, May 6th.

Taraweeh will begin tonight throughout the month, after Isha at 10:15pm.

We look forward to a blessed and sacred month with all of our community members.
---
EVENTS

03/03/19
Follow us on our

Facebook page

to stay up to date on our upcoming events.