---
Images 002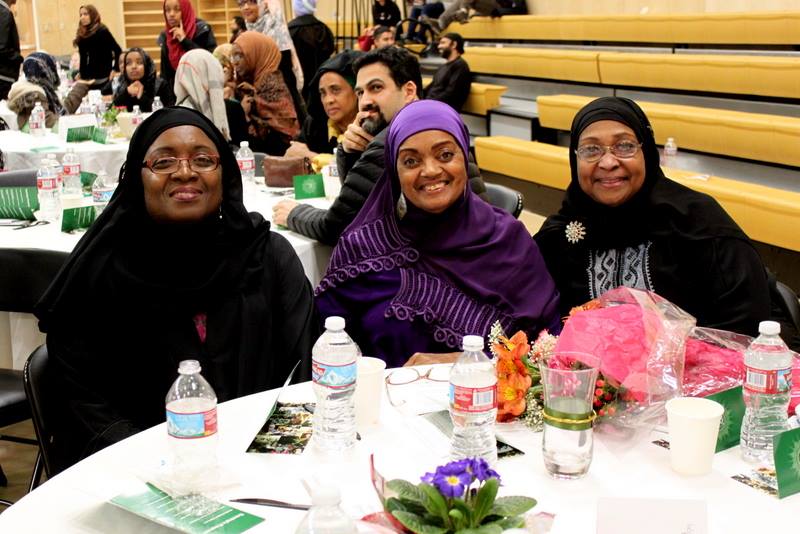 ---
Notes
1 Sisters gathered during our annual MCCP fundraiser
2 The host of one of our past events, the beautiful Imam Siraj Wahhaj from Brooklyn, NY
3,4 Community members celebrating and laughing at the MET fundraiser
5 Volunteers during our gardening project program
---
02 News & Events ︎
05/16/22
Press Release
The MCCP Office of Imam, Board of Trustees and Board of Directors encourage you to read the following press release about the arson attack on the masjid. Click here to view or download the file.

---
UPCOMING EVENTS:
Sunday December 18th at 11:30 AM and 6:30 PM - Planting a Goodly Seed with Imam Fode Drame
Monthly Spiritual Gathering - Saturday, January 21st at 6:30 pm. Submit questions anonymously at
tinyurl.com/askMCCP
For more events, please check out
MCCP Facebook page.
We have numerous events that support and foster our beloved community. Our Islamic tradition celebrates and encourages us to come together to provide and we want to be the central hub that uplifts, enriches and hosts our Portland spiritual community.
Know that the happiest people, are the strongest in their love for God. - Imam Al-Ghazzali

We host many events throughout the year correlating with our long term strategic vision. Most of our programming revolves around 3 major categories.
1. Knowledge (Ilm)
2. Devotion (Dhikr)
3. Service (Khidmah)
---
NEWS:


03/22/21
Garden Committee event!
Bismillah.
__
The MCCP Garden Committee invites the community to participate in a community garden project during summer 2021.

Community members would be able to grow their own vegetables in a plot in the MCCP garden adjacent to the mosque.

If you are interested, please reply to the Office of the Imam (mccp.officeof.imam@gmail.com). A member of the Garden Committee will then contact you with further information.
---
EVENTS

Follow us on our

Facebook page

to stay up to date on our upcoming events.